Wider Nets
It's that time of year when the transfer rumours start up, and the internet goes into overdrive as some ITK or another says we're after player x from club y. There hasn't been much in the way of rumours yet barring Danny Graham but I've seen another couple of strikers mentioned that I wanted to talk about.
Victor Anichebe has been a possibility Blues' radar before – and I'll respond in the same way now (only now in GIF form) as I did when I last heard him being potentially linked with a move to St Andrew's.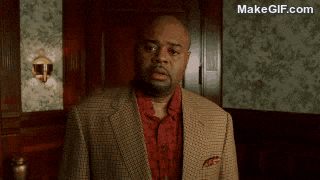 Granted, on his game Anichebe can be quick, powerful and a threat. The unfortunate problem is that game is a rare occasion. Anichebe's record with West Brom is a less-than-stellar six league goals in 55 appearances; and bearing in mind those 55 league appearances are spread over 3 seasons his injury record means he's fit for around one in two league games over that time.
If we're going to sign a forward – with Donaldson, Vaughan, Johnstone and Brock-Madsen I'm not sure that's going to happen unless one or two are offloaded/loaned out – then they have to be better than that.
The other name I've seen mentioned is Omar Bogle. Bogle left Blues Academy in 2011, heading north to Celtic before returning to play for Hinckley Town, Solihull Moors and Grimsby, scoring twice for the Mariners in a 3-1 win over Forest Green Rovers which means they return to the Football League after a six year absence.
Fair play to Bogle; he's risen from the disappointment of having to drop to non-league football, scored a hatful for the Moors (62 in 111 league appearances) and then 13 in the league for Grimsby this year to help them get promoted.
However, I wonder how many people would be talking about him if he wasn't ex-Blues. I don't know what it is – whether we lack imagination as fans or just look for the easy choices but so many ex-Blues names crop up as people we should sign. I'd be okay with taking Bogle on as a third or fourth choice striker to develop but we've already got two of those in Johnstone and Brock-Madsen, with Johnstone at least bagging a few on loan in Scotland.
I honestly think Rowett will have widened his scouting net somewhat – I wouldn't be overly surprised if we were looking in Scotland or Europe for players to come into the team. While Brock-Madsen hasn't exactly been a hit Maikel Kieftenbeld has been proof that players can come in from the continent cheaply and settle into the week-in, week-out hurly-burly game that is the Championship.
I'll maintain that I think defence is the priority anyway; in my opinion we need minimum two defenders to come in if not three to ensure we've got coverage at the back for next season. I guess we'll have to see what Gary thinks as the transfer roundabout truly kicks into gear over the coming months.
Tags: Danny Graham, Omar Bogle, Victor Anichebe
83 Responses to "Wider Nets"