BIH: Resumption Confirmed
Birmingham International Holdings have confirmed in an announcement to the stock exchange that trading in shares in the company will resume trading at 9am on Monday morning.
The announcement is here.
This confirms that the takeover is done; the new board and the conclusion of investigation into allegations made against the former board. As it's a long, long announcement I need time to read this and so will produce my full analysis either later tonight or tomorrow.
For now, I'll leave you with a picture of my friend's new share certificate in BIH.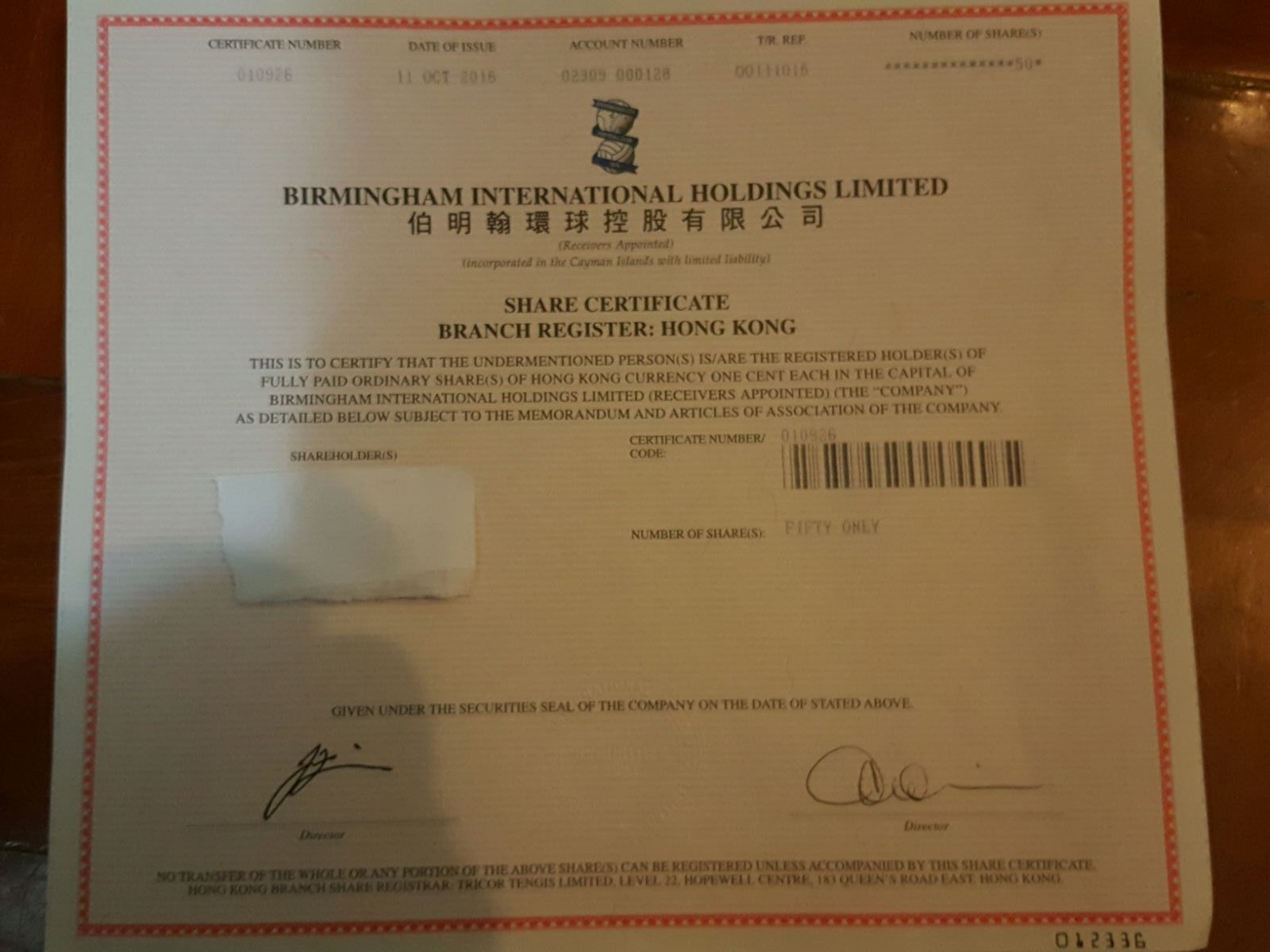 Tags: BIH, Paul Suen Cho Hung, The Takeover
15 Responses to "BIH: Resumption Confirmed"