Xtep Gone
So, farewell to Xtep. Colin Tattum revealed last night on Twitter that Blues have ripped up the kit deal with the Chinese manufacturer after two problematic years. Whilst at the time of writing there is no confirmation who their replacement will be, I for one am quite happy this turbulent relationship is now over.
As the recently released accounts revealed, the Xtep deal wasn't the best for Blues. When the announcement was originally made to the stock exchange, it was noted that a company called "Birmingham (Hong Kong) Ltd" would enter into a sponsorship and advertising agreement with Xtep – what didn't become public knowledge until the accounts were filed was that BHK were to also bank the monies from the sponsorship agreement.
Furthermore, it quickly emerged that Xtep were selling products in Hong Kong and China with a ripped-off version of the Blues badge – something that I can't imagine pleased people over here in the UK at all – especially bearing in mind how ferociously protected the badge has been in the past.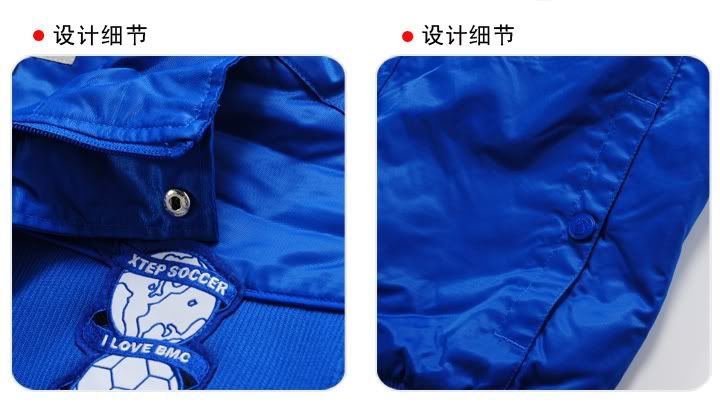 There has been much talk online of who the new kit manufacturers could be, with some people hoping for a return to the Adidas kits of the late seventies and early eighties and others hoping for someone like Nike. I have to be honest; as an overweight bloke in his middle thirties the likelihood of me buying a replica shirt these days is around nil and I'm less fussed over who the kit is made by – for me, it's all about it being right for the club.
With the new season now being six weeks away the hope is that there has been some preparation in getting rid of Xtep and the club have a manufacturer who is ready to go in supplying kits and replica shirts for the new season. A kit deal is more than which manufacturer goes on the shirt; the club has to be sure they'll get a good supply of shirts at a good cost price; that there will be enough free kit supplied for the club itself and that should more be required that there is a possibility that it can be supplied. Whilst it might be nice to have an Adidas or Nike shirt Blues would be well down the priority list and it's easily possible that they would end up with a generic design, that would be at the lower end of the list to be made and supplied. As kit sales and merchandise make up a large portion of Blues income it might be better for the club to go with a kit manufacturer who is more prepared to be flexible to Blues' needs.
For me, this is another positive step. It was clear that Blues didn't receive a penny from Xtep for the previous deal so anything we get from a new kit deal is more money for the club. Whilst it's not great that they have had to ankle a major sponsor in this way in the long-term this is only going to improve the stability of the club and make it less reliant on Hong Kong.
edit 14:40 29 June
BCFC have announced the new kit suppliers as Diadora.
32 Responses to "Xtep Gone"