Managers and Them
It's that time of year again when Gary Rowett is linked to the once again vacant manager post across the expressway as their latest saviour fails miserably. For the fourth time in less than a year, they're changing manager – and as you might expect of a fanbase which is oh so slightly obsessed with us being slightly superior right now, they want our manager.
It was always inevitable that RDM was not going to last long. Tony Xia cannot afford for them to be out of the promotion picture this year and I think having taken 10 points from 11 games they need almost a miracle for an automatic spot even now. Indeed, the way they have been playing I think they might yet exit the Championship through the relegation places and as such they need to act now.
I think it's inevitable that they'd look at Blues managers too. After all, unlike their club Blues have been in the last ten years a place for a manager to flourish. Yes, McLeish took thirty pieces of silver to cross the expressway and the less said about poor Lee Clark the better – but Steve Bruce, Chris Hughton and now Gary Rowett have all shown how a manager can build their CV in B9. We are the only team in the West Midlands to have won something this millenium after all.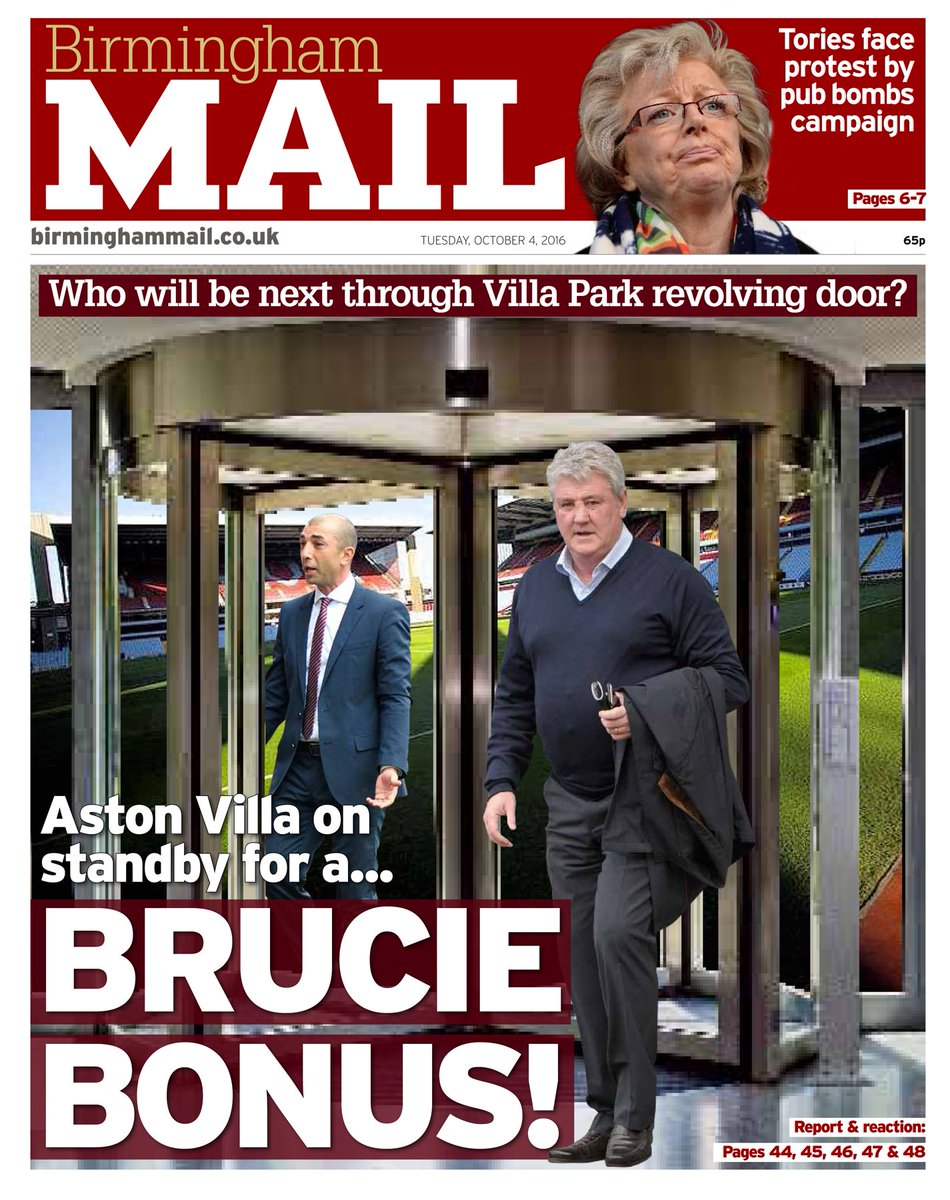 It's nice to see the Birmingham Mail realise this too. I will admit here and now I feel sorry for Brian Dick in his role as Blues correspondent; it must be tricky to work for a newspaper that doesn't even try to conceal the bias it has for one team in the region any more.
I've had a few messages asking me what I think about Rowett going and the truth is I don't think it's time to panic. Yes, there is no loyalty in football and people are deluded to think that Rowett will not jump when someone waves enough money under his nose; however I'm reasonably sure that Panos Pavlakis might have shared some of the same bits of hearsay I've heard from HK with Rowett that would point to Villa not hitting full-on basket-case levels yet.
I'd be surprised if Bruce took it too. I don't think he would turn it down due to any loyalty to us; more because as he proved with Hull City this summer the idea of working for crazy owners causing stress doesn't appeal and he doesn't need it. I hope he does get offered it and turns it down because it will give us all one more reason to chuckle.
The next installment of the second city derby is in 26 days. No doubt they'll have someone in place by then, and maybe they might have even won again by then – although I wouldn't bank on it. Let's hope the only former Blues manager who would fancy leading them out that day will have quit his job in Kilmarnock to take them on…
Tags: Gary Rowett, Lee Clark, Steve Bruce
76 Responses to "Managers and Them"